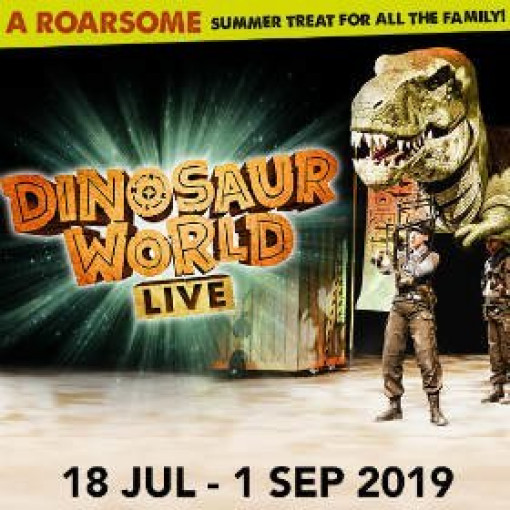 Dinosaur World Live
Bokning till: söndag 1 september 2019
Speltid: 50 minutes
Dinosaur World Live Beskrivning
DINOSAUR WORLD LIVE STAMPEDES INTO WEMBLEY
Dare to experience the dangers and delights of Dinosaur World Live in this roarsome interactive show for all the family.
Grab your compass and join our intrepid explorer across unchartered territories to discover a pre-historic world of astonishing (and remarkably life-like) dinosaurs. Meet a host of impressive creatures, including every child's favourite flesh-eating giant, the Tyrannosaurus Rex, a Triceratops, Giraffatitan, Microraptor and Segnosaurus!
A special meet and greet after the show offers all our brave explorers the chance to make a new dinosaur friend.
Don't miss this entertaining and mind-expanding Jurassic adventure, live on stage.
Book now before tickets become extinct!
Adress till Troubadour Theatre - Wembley
3 Fulton Road, Wembley, London, HA9 8TS GB (Mer info)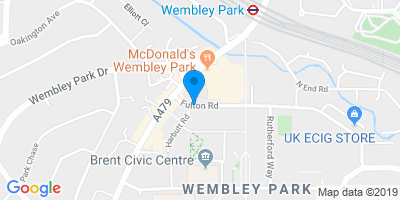 Vägbeskrivningar
Åldersbegränsningar
3+ but younger are allowed. Up to 18 months can enter as babes in arms. Please provide a free ticket when needed, without a seat number, as all patrons in auditorium must have a ticket.
Viktig information
Thursday 18th July - Sunday 1st September
After each show there is a 15minute Meet & Greet with the Dinosaurs
Haze and smoke, some scary dinosaur scenes.
Audience members invited on stage during show, cast in auditorium during show.
There will be a buggy park. Buggies not permitted in auditorium.
Tid föreställningar
Bilder