Spara 26%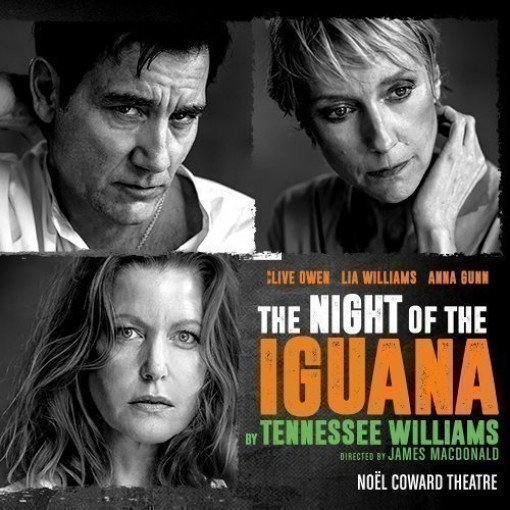 The Night of the Iguana
Bokning från: lördag 6 juli 2019

-


Bokning till: lördag 28 september 2019
Speltid: 2 hours 30 minutes
The Night of the Iguana Beskrivning
Thrown together for one eventful night that pulses with conflicting passions and a surprising edge of humour, a group of tourists including Shannon, a disgraced priest (Clive Owen), and a troubled artist Hannah (Lia Williams) arrive at a remote coastal Mexican hotel run by the beautifully sensual Maxine (Anna Gunn).
Tennessee Williams's last great play THE NIGHT OF THE IGUANA comes to the West End starring Clive Owen (Closer, Children of Men), Lia Williams (Kiri, Mary Stuart), Anna Gunn (Deadwood, Breaking Bad) and Julian Glover (Game of Thrones) directed by James Macdonald (Who's Afraid of Virginia Woolf).
One night brings them together, and will leave them forever altered. What path will they choose?
Med
Anna Gunn, Clive Owen, Lia Williams
Adress till Noel Coward Theatre
85-88 St Martin's Lane, London, WC2N 4AU GB (Mer info)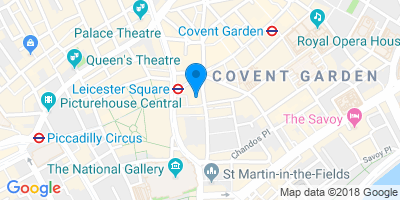 Vägbeskrivningar
Tid föreställningar
Video
Billiga The Night of the Iguana Biljetter
Ingen bokningsavgift
Biljetter från 299,49SEK
Valid Mon-Fri from 8 Jul - 2 Aug. Book by 23 Jun 2019.
Spara 24%
Var 1 017,49SEK Nu 778,49SEK
Valid Mon-Fri from 8-16 Jul. Book by 23 Jun 2019.
Spara 26%
Var 1 137,49SEK Nu 837,99SEK
Valid Mon-Fri from 17 Jul - 2 Aug. Book by 23 Jun 2019.