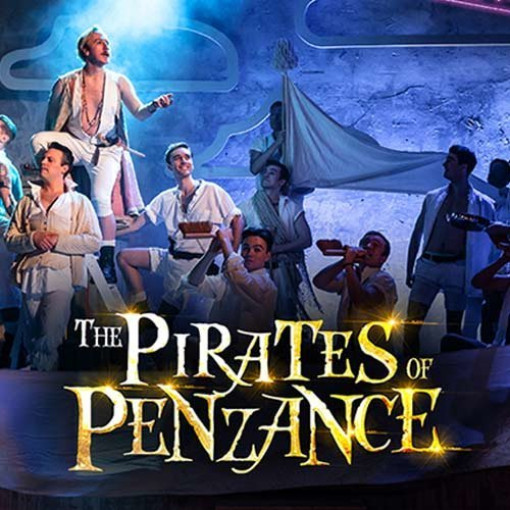 The Pirates of Penzance
Bokning till: söndag 13 december 2020
The Pirates of Penzance Beskrivning
Sasha Regan's All-male The Pirates of Penzance
Sasha Regan's award-winning All-male Company are set to lift everyone's spirits with a pre-Christmas treat in their new West End pirate's cove. The swashbuckling pirates and their winsome lasses sail into the Palace Theatre with their inventive new take on W. S. Gilbert & Arthur Sullivan's classic operetta THE PIRATES OF PENZANCE. Featuring a dazzling cast singing songs including: "I am a Pirate King"; "Oh, happy day, with joyous glee" and "A rollicking band of pirates we", they are sure to raise the roof off the Palace Theatre!
Expect plenty of japes from the crew who are braving the high seas with rum and hand-sanitisers to bring you a socially distanced Covid-secure show. A joyous and much needed escape for families and friends.
Adress till Palace Theatre
109-113 Shaftesbury Avenue, London, W1D 5AY GB (Mer info)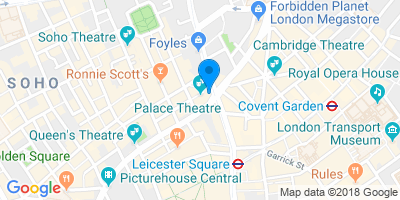 Vägbeskrivningar
Åldersbegränsningar
Suitable for ages 6+
Viktig information
Please note: that this venue will offer available seats based on social distancing. Once seats are booked, availability alters to reflect new socially distant seats. If you receive an error and are unable to confirm your seats please select alternatives as your original choice may no longer be socially distanced from neighbouring bookings.
You will receive an email to confirm your booking with us. 48 hours before performance you will receive a pre-visit email from the venue including a link to check in. You will be required to confirm that no members or your party have Covid-19 symptoms. After check-in your eticket will be sent to you by the venue within 24 hours. Once in the venue you will be required to wear a face covering and you will have your temperature checked.
Please note that social distancing will be in place at this venue. In rare cases this may necessitate us contacting you in order to amend your seat details in line with social distancing requirements. 
Suitable for ages 6+
Tider föreställningar